The Stardoll Email included an inside spoiler to how many members to the next 'members gift'.
The email read:
Nearing 250 Million Users!
Stardoll is nearing a quarter of a billion users and we are gearing up for a big celebration! Help us countdown and stay tuned for all of your gifts!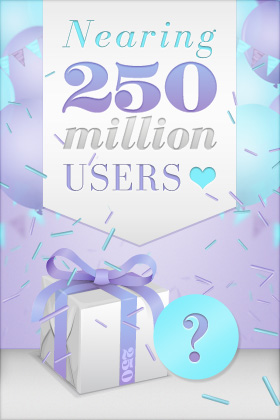 What do you think Stardoll will bring for us?
xox Flowerpin